Sherpa wins 2019 SABEX Award for New Business Venture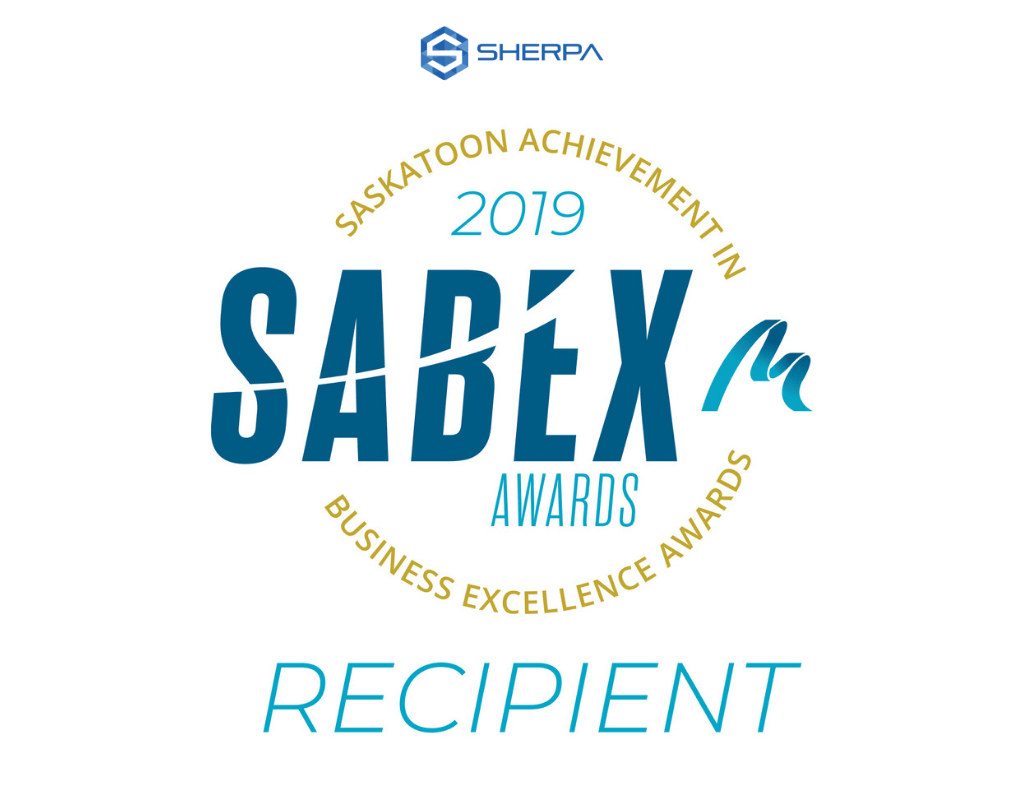 April 16 2019: Sherpa is honoured to announce that we have won the Saskatoon Chamber's 2019 Saskatoon Achievement in Business Excellence Award (SABEX) for New Business Venture. The SABEX awards celebrate the success of local businesses and companies and provide recognition for achievements in several business categories. Winners are selected by a panel of anonymous judges and were announced during the gala on April 12, 2019.
Since opening its doors in June of 2018, Sherpa has been recognized for a handful of awards in the Saskatoon community. Last October their ERP product was named as a finalist for the SREDA S.T.I.C. (Science, Technology, Innovation and Collaboration) Award. These awards celebrate the brightest minds in the Saskatoon Region and honours the people, projects and products that contribute to the Saskatoon Region's world-class science and technology cluster.
In March of this year, Sherpa was named as a finalist for the North Saskatoon Business Association (NSBA) New Direction Award, which was presented to an organization who had successfully identified and pursued a new business idea.
2019 SABEX Award
On Friday Sherpa took home the SABEX award for New Business Venture. The product award recognizes an innovative product or service that has significantly impacted its sector and is awarded to a new business which has shown positive performance in terms of current or expected profitability, job creation or entrance into new markets.
The idea for Sherpa was founded on the need for ERP software that meets the needs of small-to-medium sized businesses. Since June, Sherpa has secured and closed over $850,000.00 of seed round financing from local Saskatchewan angel investors to build a solution for small to mid-size manufacturing and wholesale businesses.
Celebrating Tech in Saskatoon
Since opening, Sherpa has doubled its development team. Sherpa is proud to be part of the thriving tech community that is abuzz with industry events, learning/mentor opportunities, and is so supportive of all the amazing startups here in the city. In May, Saskatoon will be hosting the Uniting the Prairies conference where the top VCs & angels, prairie expats & tech leaders will be sharing their knowledge & experience with startups to elevate our prairie tech community.
Sherpa invites anyone interested in the tech community to stop by their office for a free sampling of local beers and spirits before all the UP action kicks off.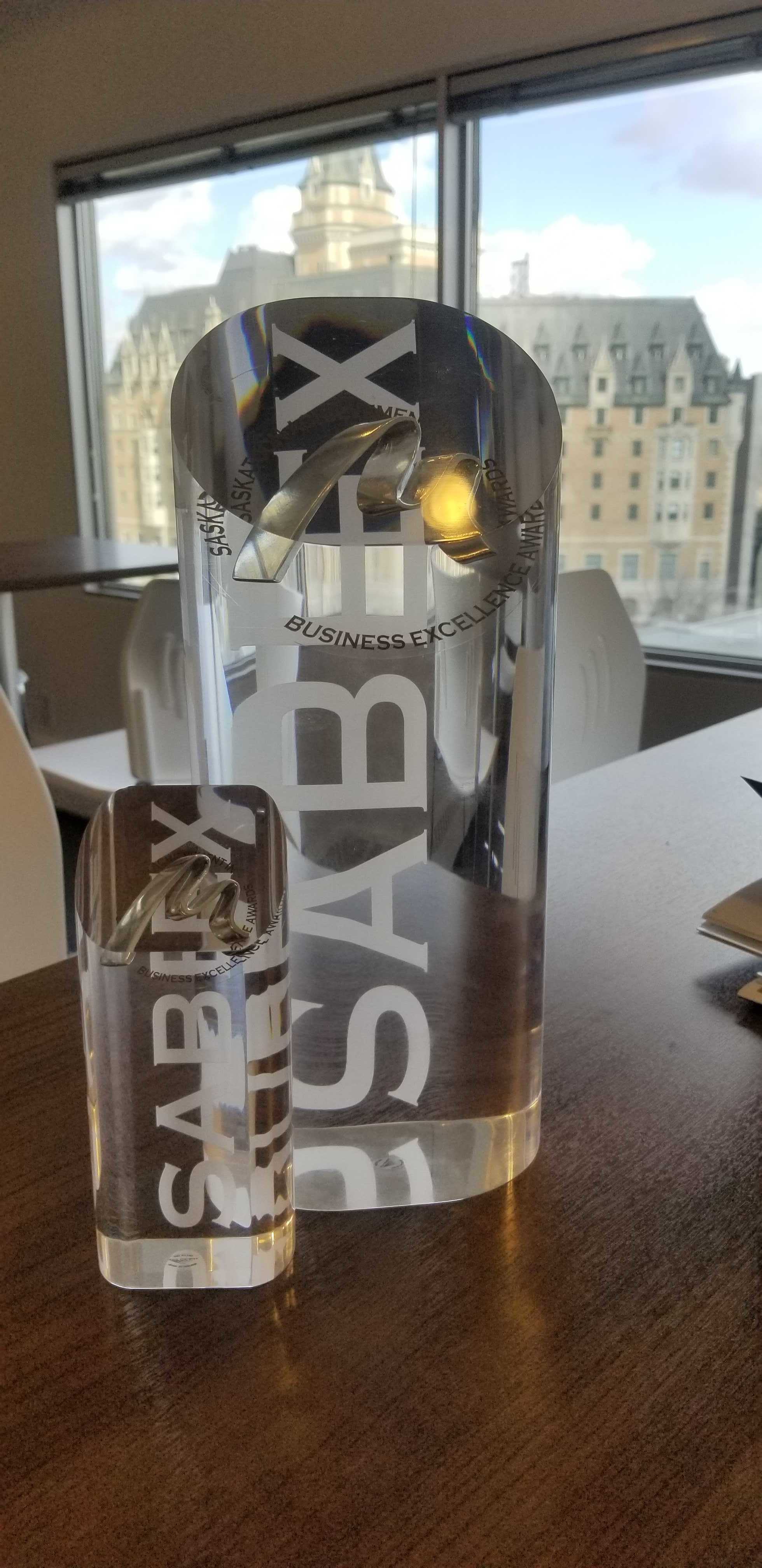 Receiving this award was major validation that we are moving in the right direction. I work with some great people and am very proud of what we have accomplished together. The Saskatchewan tech scene is an exciting space to be in. We are so thankful for all the support we have received from our government, city, business associations, customers, and our peers in the community.  We are on the verge of something very exciting and we can't wait for this rocketship to take off!
Sherpa accepts 2019 SABEX Award
Mayor Charlie Clark mentions Sherpa on 650 CKOM
About Sherpa:
Sherpa is a cloud-based business management platform built for small to medium-sized businesses. Sherpa centralizes, automates, and streamlines several business processes (most owners manage manually) into one software platform. Having a single place for business information increases productivity, allows them to make more informed and data-driven business decisions and ultimately increases the value of their business. Key features include B2B e-commerce, inventory management, CPQ (configure, price, quote), CRM (customer relationship management), payment processing, shipping management and reporting.
Investor Relations Information:
Richard Wingate
CEO
Sherpa
(306) 954-9311
rick@sherpaerp.com